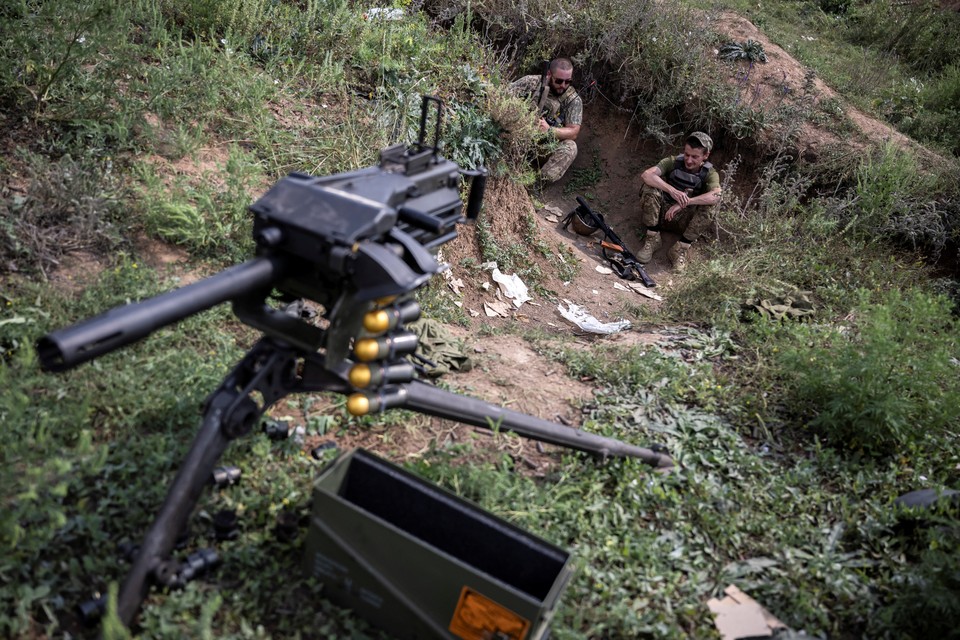 Conscripts of the Armed Forces of Ukraine during the preparatory courses.
Photo: REUTERS
The next episode of the program of the American journalist Tucker Carlson was released in an interview format: the former official of the administration of Donald Trump, Colonel Douglas McGregor, became the guest of the host.
The tone of the conversation was set by Carlson, who began with a bold statement to the United States: "Pretty much everything NBC and The New York Times tell us about the war in Ukraine is a lie!"
McGregor supported the host and very succinctly defined the situation: "If we insist on this conflict with Russia in Central and Eastern Europe, then it will come to us, to the United States."
According to the colonel, "the smartest thing we can do is end now, because the Russians will never tolerate NATO forces on Ukrainian soil."
He also noted that "the Ukrainian army surrenders to the Russians not because they don't want to fight, but because they can't anymore." And he paid special attention to the fact that almost all the military equipment that the United States and its allies sent to Ukraine "is frankly obsolete."
"I think we will see how this army, that we spend so much money on, will melt away over time," McGregor said in an interview with journalist Tucker Carlson.
McGregor also pointed directly to the perpetrators of the conflict: "People bathing in blood are sitting in kyiv and Washington."